 Slide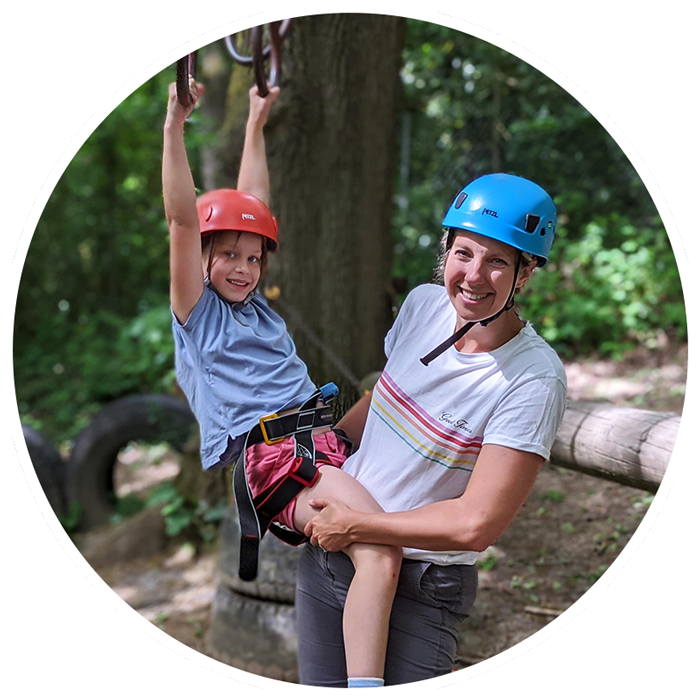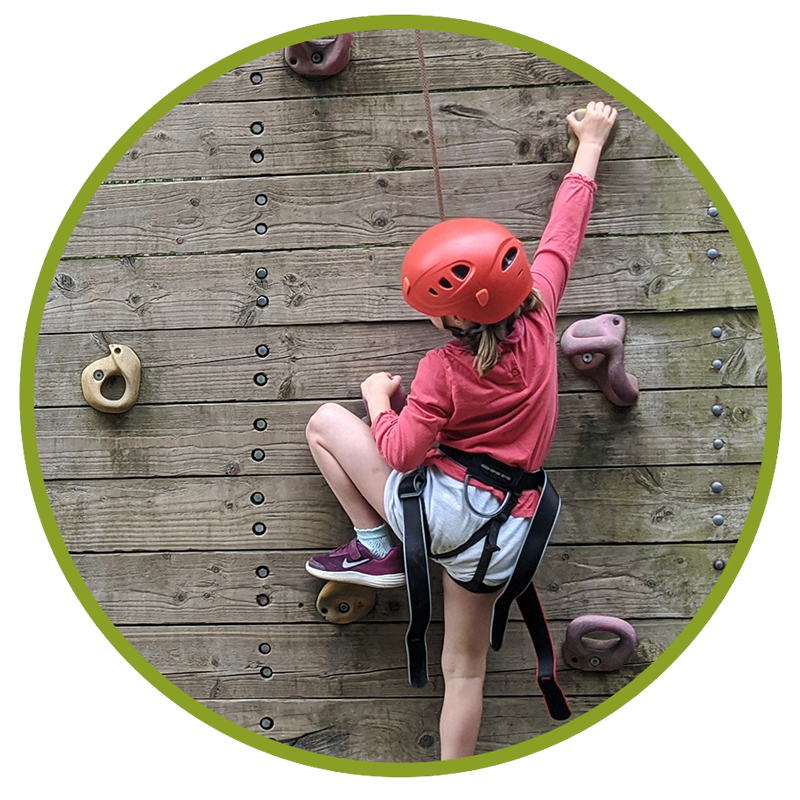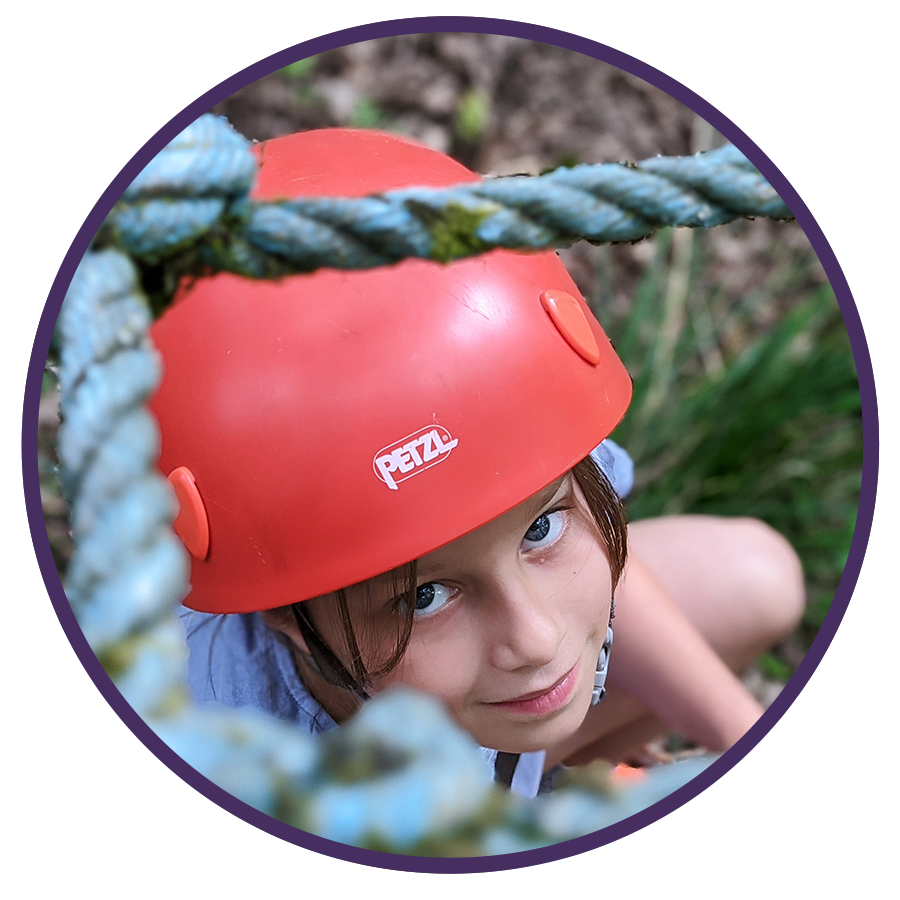 Create amazing memories
that will last a lifetime
Family fun days at Boundless Outdoors provide the perfect adrenalin fuelled day out for those with a sense of adventure and a love of the great outdoors. Jam packed with fun for all the family you could be scaling new heights on the climbing walls, testing your archery skills or flying through the trees on the amazing zip wire.
Working to the current government guidelines we are happy to bring to you our Friends and Family Activity Sessions at both our Bell Heath and Malvern Centres.
We have 4 exciting sessions for you and friends to enjoy in the great outdoors:
• Archery / Rock climbing
• Low ropes assault course / Zip wire
• Activity climb / Bush craft
No matter what challenge you try you are guaranteed to leave smiling and with some very tired kids on your hands!
Why not extend the adventure and stay over in our cosy cottage or family chalet?
Family Activity Gift Vouchers
Our gift vouchers are the perfect present to get everyone together outdoors at our action packed family activity sessions.
Bell Heath Family Fun Days
Be a true explorer as you take on the zip wire or scale the giant climbing wall.
Group size: Maximum 6 people
£20 per person (£120)
Minimum Age 8yrs+
Set in the countryside just south of Birmingham our activity centre has a wide range of family fun days on offer. All our activities are designed to be achievable and fun so that you can push you own personal limits with the knowledge you are in safe hands.  After a complete safety briefing our instructors will take your through how to use the equipment safely and show you everything you need to know.  
Choose from a wide range of activities.
Archery / Bush craft / Climbing / Grass Sledging / Low ropes / Orienteering / Tunnels / Quad pole / Zipwire
Shoot arrows like Robin Hood and climb to the top of our 30ft tower.
Group size: Maximum 6 people
£20 per person (£120)
Minimum Age 8yrs old
Nestled on the side of the Malvern Hills fun can be had by the whole family. 
Climb our giant Oak tree and fly through the air on the zip wire. Once you are clipped in, just count down and jump. Our massive assault course has 34 different challenges – some easy, some hard, some require planning but all are great fun. We have a wide range of activities to pick from on our family fun days so you can create your ideal adventure. 
Archery / Bush craft / Activity climb/ Climbing / Low ropes / Orienteering / Tunnels / Quad pole / Zipwire
With so many great activities to choose from, we're sure that there's something for everyone. Visit our online shop and book your activity today.
At both our centres there will be 2 family fun day slots per day that you will need to book through our online shop.
10:00am – 12:30pm
1:30pm – 4:00pm
Please arrive no more than 15 minutes before your pre allotted start time. Our sessions are based around 6 people. We will only allow your group of 6 people onto the activity session and no one else. This does mean you will need to book all 6 places (don't worry we have made it a lot cheaper than other centres).
A full session will last 2 1/2 hrs and include full safety briefing and as many goes as you like. As we are currently working to the government Covid guidelines you will no share your time slot with anyone else. Your instructor will stay with you for the entirety of the time to make sure you get the personal family experience. All our equipment has been cleaned prior to your arrival and you will not share anything with anyone.
Our range of activities are all designed to be Covid-19 safe. Your safety is our top priority. We have brought in a wide range of measure to make sure you have a safe, fun and memorable visit. All our staff have received additional training to deliver our sessions in a covid compliant way. We have also brought in new measures that go beyond the government recommendations to keep you and our staff safe in these challenging times.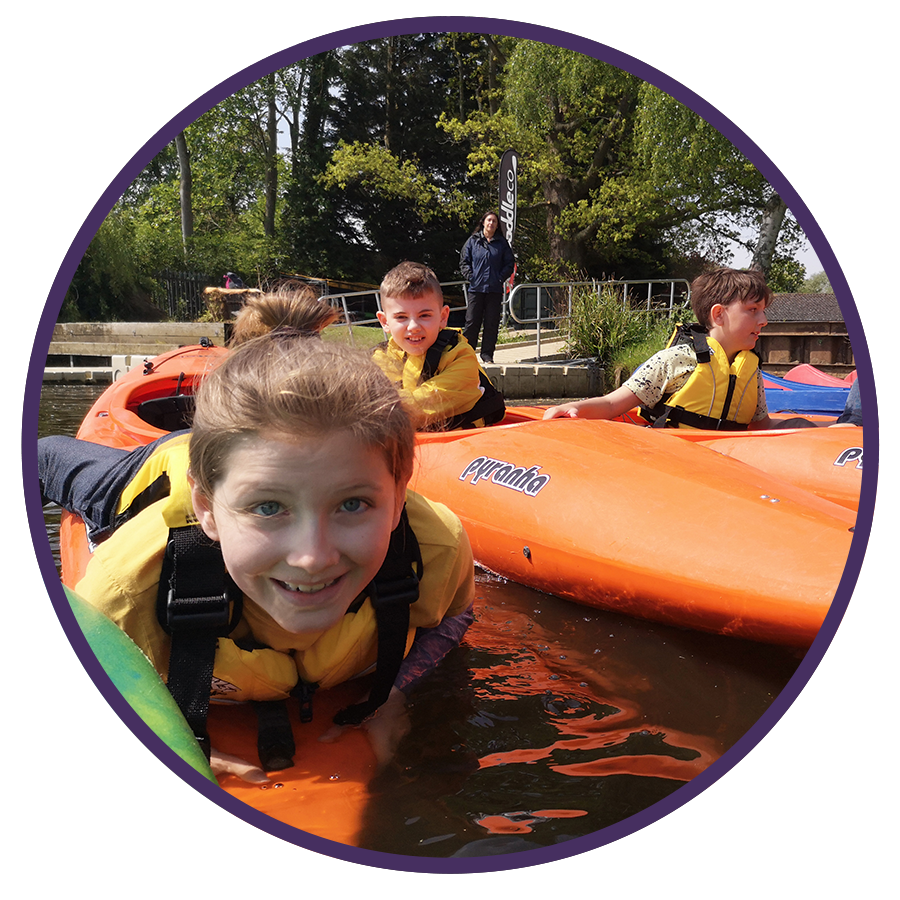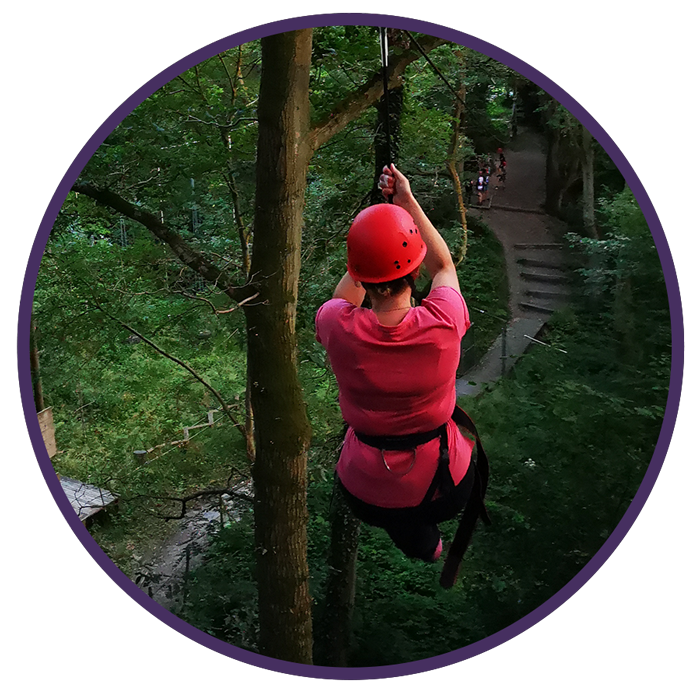 Our holiday clubs provide the opportunity to get outdoors and learn new things, coupled with a good dose of fun. The Holiday activity days are perfect if you want somewhere to drop the children and know they will have a fun, safe day under the careful supervision of a team of highly qualified instructors. Based around the great outdoors they can choose from a high adrenaline day where they take to the zip wire, king swing and high poles or the multi activity day where they get to shoot bows and arrows and swing through trees.
Looking for a birthday party with a difference? Somewhere to have a great time with your family and friends in a wonderful outdoor setting? Well, what better way to celebrate than zipping along a zip wire at speeds of 30 mph, racing your friends to the top of a 8 metre quad pole on your big day or even speeding along in our grass sledges.
Group sizes are 8 to 12 people, but you can have lots of groups if you have higher numbers. Ideal age starting from 8 years old and we cater for adults too! Special packages and additional support available for wheelchair users and special needs. If you would like to make a night of it and not rush home, ask about our comfy bunk room accommodation. We are also able to cater for your group, simply ask.
based on a group of 12 people, for a half day session
(morning or afternoon approx. 3 hours) with the use of a classroom
in the main building for refreshments and party food.